Lisbet Jobs' (1909-1961) and Gocken Jobs' (1914-1995) textile patterns have for a long time held an important position in Swedish design. Over the years the two sisters' art have been widely appreciated by craftsmen as well as the design-conscious general public, and are currently being discovered by a new generation. The design embodies a specific style with lush flower meadows, wild strawberries and lyrically romantic motifs. Some of the more well known patterns of this kind are: "Fågelbon" (1949 Lisbet Jobs), "Stugrabatt" (1951 Gocken Jobs), "Sommar" (1954 Gocken Jobs), "Aurora" (1956 Lisbet Jobs) and "Rabarber" (1969 Gocken Jobs).
The two sisters were originally trained as potters. They pursued the same education at the Technical School in Stockholm (now "Konstfack") and worked together, first in Lisbets'  ceramics workshop at Bergsund, Stockholm, and later in a shared studio in Västanvik, Leksand. The sisters' ceramics is still praised for its design and exquisite decoration.
Assiett (Lisbet Jobs)
Keramik (Lisbet Jobs)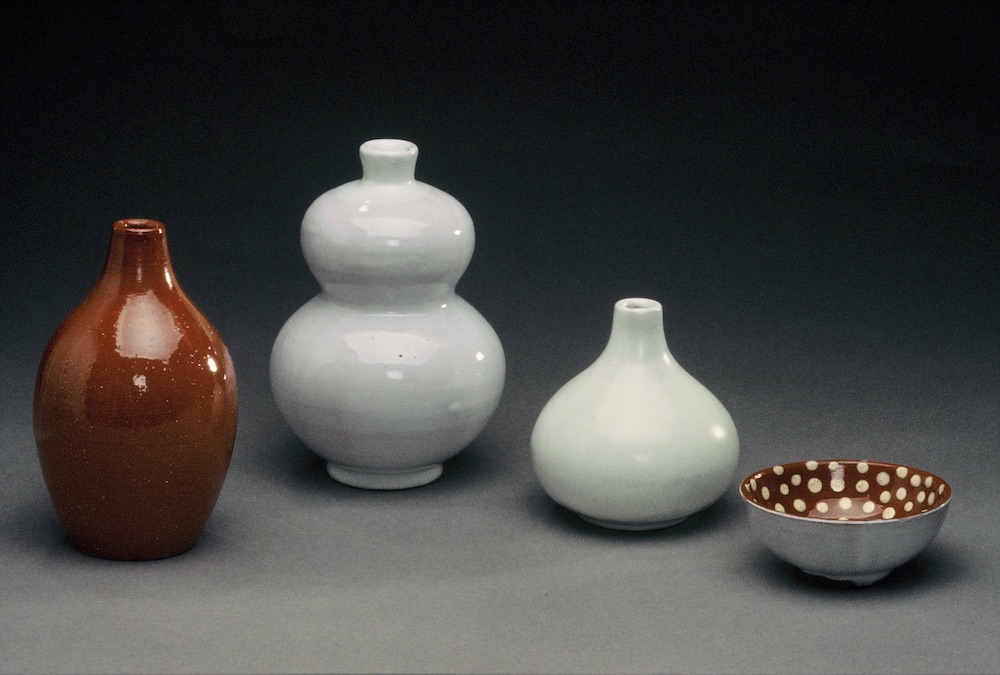 Lisbet Jobs and Gocken Jobs participated in the World Exhibitions in Paris (1937) and New York (1939) as well as in the Golden Gate exhibition in San Francisco (1938). Their real breakthrough, however, came in 1945 with the NK exhibition in Stockholm, "När skönheten kom till byn". The exhibition showcased ceramics and textile prints, but at the time their design of textile patterns became increasingly important.
During World War II it was difficult to obtain glazes for the pottery, and the sisters began printing the motifs on fabric. The printing was done at the printing house Jobs Handtryck founded by their brother Peer Jobs. It is mainly through the magnificent cretonnes that Jobs design has become known in Sweden and abroad.
Since the artists' death, the design rights belong to the family business Gocken Jobs AB and to the children of Lisbet Jobs.
A selection of the sisters' work is presented on this website. Please contact us if you have any queries or if you are interested in cooperation pertaining to Gocken Jobs' or Lisbet Jobs' design.